Parrot hair clip from Now, Voyager
Vans released these Van Doren Authentic reissued parrot print shoes in March. Click HERE to purchase off the Vans website.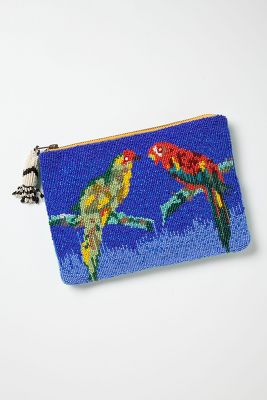 Hand beaded parrot clutch from Anthropologie
Parrot origami necklace in black silver
Party Parrot t-shirt from American Apparel
A Nest Napery tote bag
Markus Lupfer Sequin Parrot shirt from Asos
Nike Air Max "Beaches of Rio" pack is released this month and the colors are inspired by the sand, surf, and exotic birds of Brazil.
Flight at the Ballet scarf from ModCloth
Circus By Sam Edelman Parrot Thong Sandal
Vultures design by lucas de alcantara from Threadless
If your interested in finding out more about all these bird-tastic finds please click on the picture to be linked back to the source!
Parrots are bright and fun! No mater how you wear them it's a great way to start welcoming the warmer weather back into your life. Even if it still looks and feels like winter. sigh.